Much like I did last year, I will do the same this year (See 2013 here: Top 10 Best Installation Art Works 2013) So the big question is: Has it been a good year for art? Well, I think the truth is that is has been a very environmental themed year with the planet as a whole being the theme. But that also means there have been some rather impressive big art installations…
---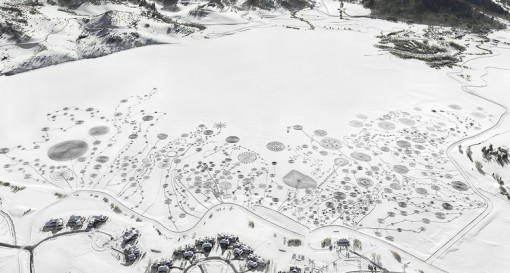 10 – Sonja Hinrichsen
Previous years has seen Sonja Hinrichsen be a lot busier than 2014, but her new 2014 Snow Drawing really shows how complexed and integrated her designs have become. It is like a journey of growing talent and ability through each year of her artworks. The scale of this is simply mind-blowing.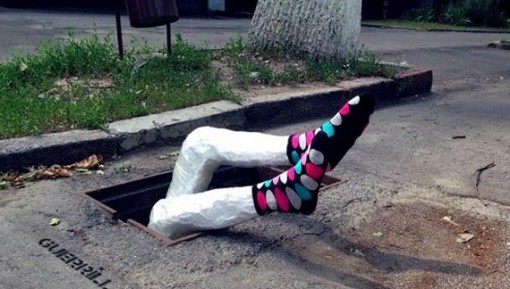 9 – Guerrilla creative house
There have been several attempts this year at pothole art. Some people filled them with flowers, others just repaired them themselves, and others made amazing mosaics inside of them. But nothing compares to the sheer hilarity that this Kazakhstan marketing group came up with, insert papier-mache legs with a pair of brightly-coloured socks on them!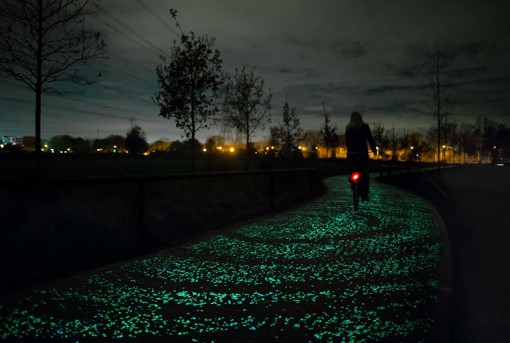 8 – Studio Roosegaarde
This is not just a glowing bike path, it was beautiful and innovative as well. Made to look like Van Gogh's famous Starry Night painting. It is hoped that one day all cycle paths will become glowing works of art, for both safety and beauty.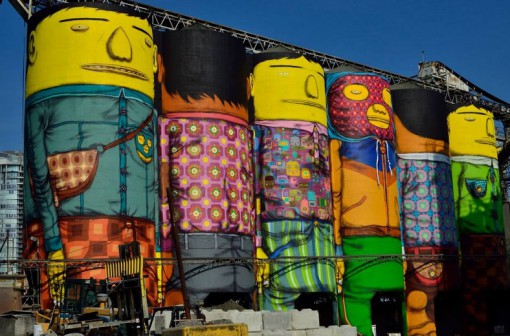 7 – Os Gemeos
2014 much like any year was full of amazing street art by amazingly talented people. But it is Brazilian graffiti artists Os Gemeos who take my best street art crown away. These murals are 70ft tall towers that would otherwise have been nothing more than a greys blot on the landscape.
[adinserter block="7″]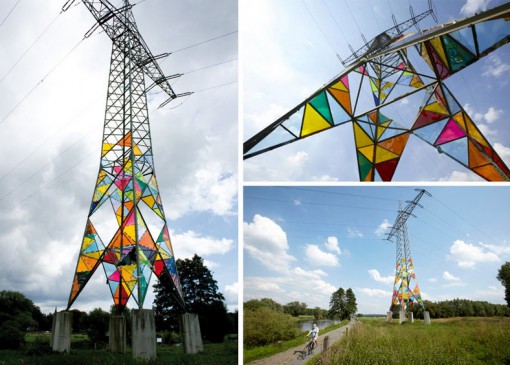 6 – Klasse Löbbert
Made by a trio of art students from Klasse Löbbert in Germany is this stunning stained glass electricity pylon! It's just a shame that all pylons can't look this good.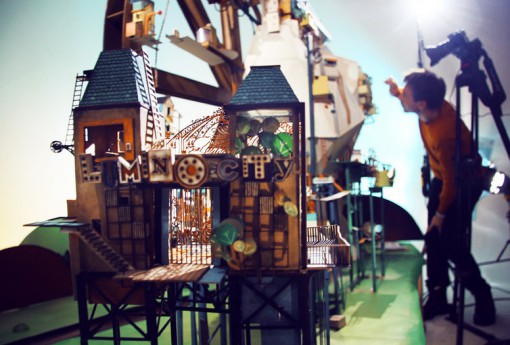 5 – State of Play
These days there is a very thin line between digital art and Videogames. But this is what made that line almost invisible. This is officially the first handmade videogame made entirely out of paper, card, miniature lights and motors! The game looks amazing for it and was a worth a place in this top 10 for sure.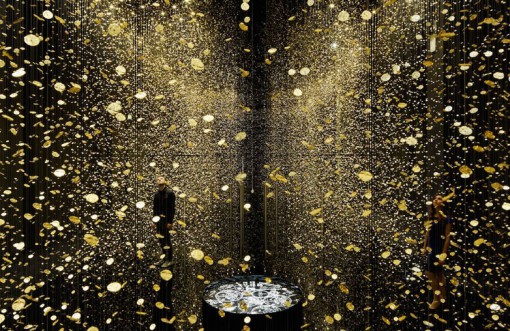 4 – Tsuyoshi Tane
Without anything else even comes close to the beauty that was "Light is time" means this had to make it onto my top 10 of the year. With words being thrown around by the people who visited it like "Stunning" and "an experience never to be forgotten" I am just annoyed that I didn't manage to make time to see it myself.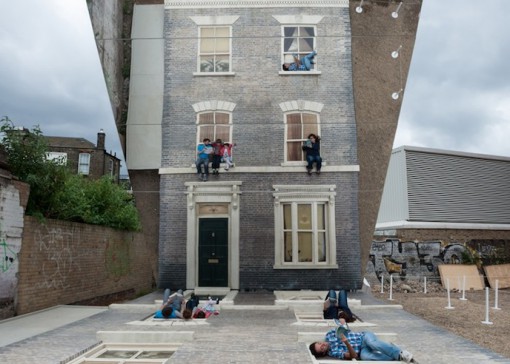 3 – Leandro Erlich
I personally think Dalston House was not only a good for the artist but good for art as a whole. It reminded people that art is to be enjoyed, talked about-about more importantly only as good as the way they see it themselves.
[adinserter block="8″]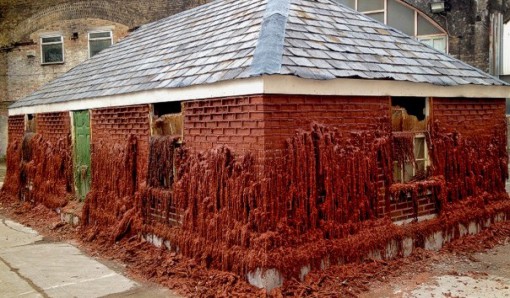 2 – Alex Chinneck
If you follow anything about art you had to have been walking around with your head in the sand to have not heard about Alex Chinneck's amazing art installation called "A Pound Of Flesh For 50p" all over social media it both amazed people and horrified them. But the sheer amount of discussion about art as a whole it started means it just had to make it into this list.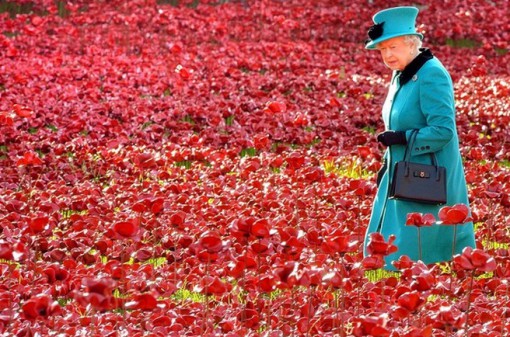 1 – Paul Cummins
Not only best artist of the year, but probably man of the year as well! Nothing on this earth was more photographed and talked about than this art installation of almost 1 million ceramic poppies. Heck, even the Queen herself popped down to plant one in the ground! It moved people, made them smile, cry and just about every emotion there was to be got from art. It did it, and it did it in style.