This year we have seen some rather amazing things made with balloons, and I would like to show you 10 more balloon works of art that have caught my attention. These are not new forms of art they are world famous works of art, but all made with balloons…
---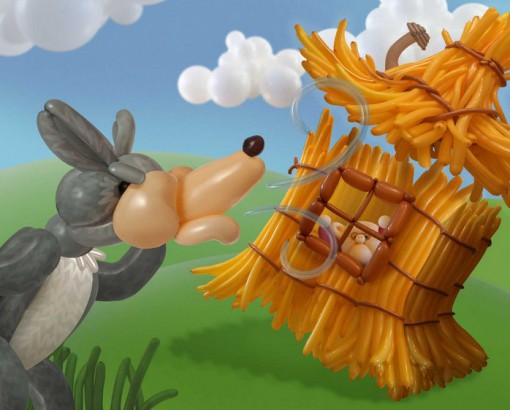 10 – 3 Little Pigs
Sadly these first two are not original works of art, but I had to fill the missing 2 places and I thought it was best to fill them with other works from the artist It also gives you a good idea of the high level of skill shown.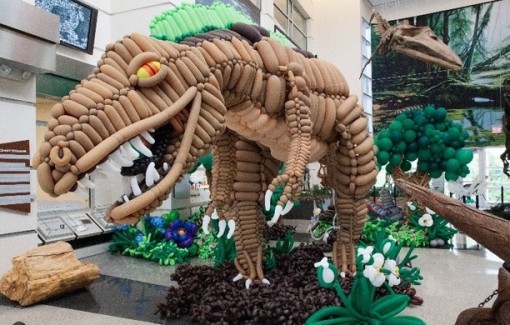 9 – Dinosaur
Once again this is not an original work of art, but a new work of art in its self. From the next image down they are all made from original works of art.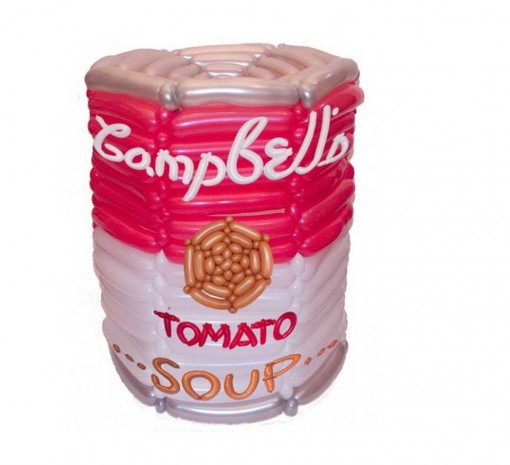 8 – Andy Warhol
This is one of those works of art I never really got. But when it is made with balloons it seems to suddenly make sense! But if Andy Warhol had made it with balloons in the first place it wouldn't be around today.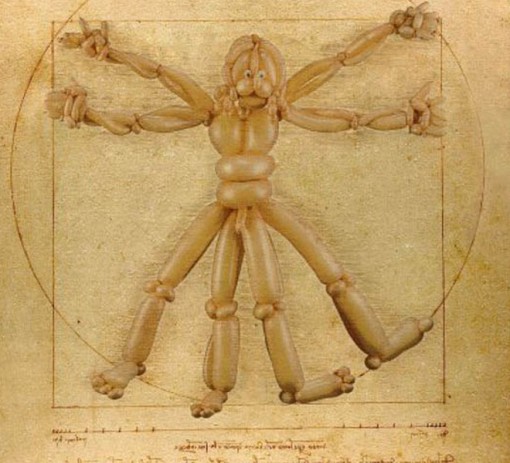 7 – Leonardo da Vinci
This original pen on paper drawing was done by the master himself Leonardo da Vinci. Sometimes also called the "Proportions of Man" at its time it was considered amazing and I think it still is.
[adinserter block="7″]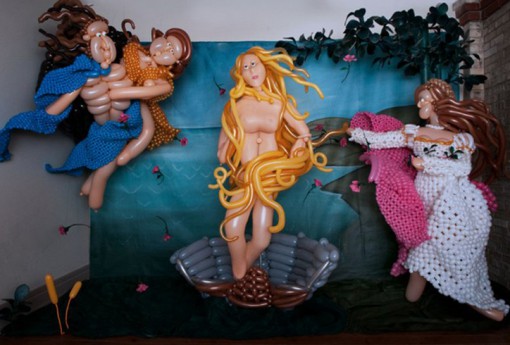 6 – Sandro Botticelli
I am amazed that even the clothes and hair in this replica are made from balloons!  I get out of breath blowing up a few party balloons so imagine having to blog this lot up!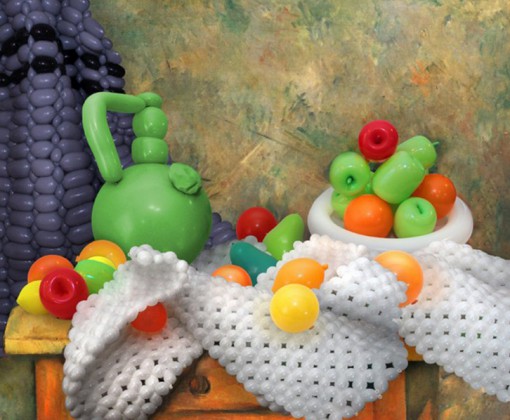 5 – Paul Cezanne
If you thought to make a still life painting was hard, try making it out of balloons! Check out the work that had gone into making that tablecloth, let alone the pitcher and fruits.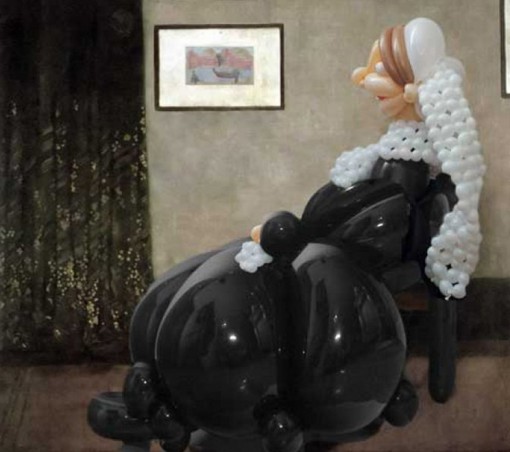 4 – James Abbott McNeill Whistler: Whistler's Mother Made With Balloons
If like me you thought the painting of Whistler's Mother looked a bit odd, then this one made with balloons will give you nightmares! But it is a great effort none the less.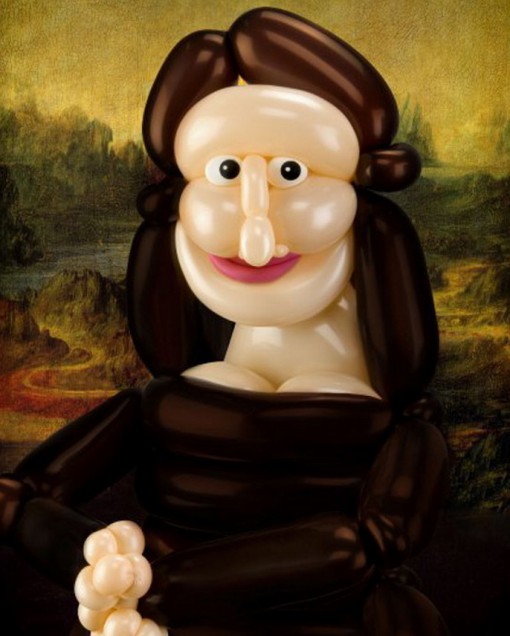 3 – Leonardo Da Vinci
We go back to the master Da Vinci again but this time for what might be his most famous painting. Having seen it myself it is a true masterclass and being made with balloons is just as good.
[adinserter block="8″]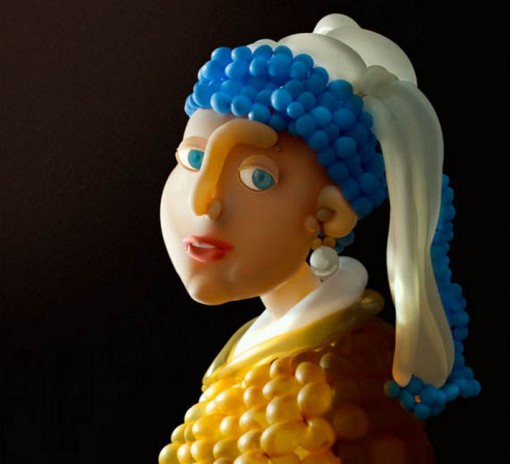 2 – Johannes Vermeer
How have they got the face of this balloon work of art to look so face like? Well, however they did it, it is a stunning rendition of the original and the detail really shows in this one.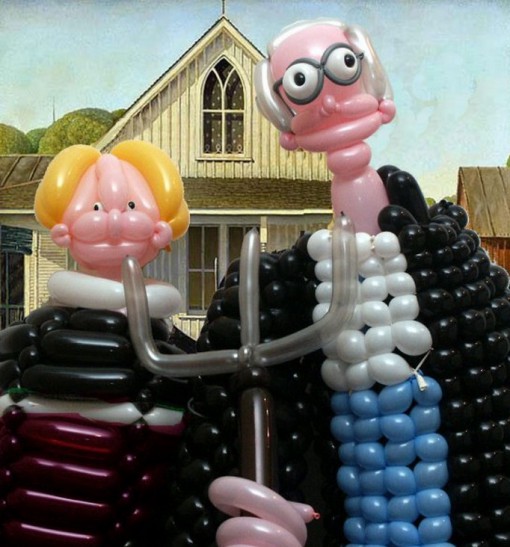 1 – Grant Wood:
Why have I made this number 1? Well, the original image was a dark and kind of gloomy scene, but this one made of balloons seems to lift the mood and make the characters and scene a lot happier, and that is what balloons should always be able to do.