I know my dog is a dog because he looks like a dog! All normal looking Tail, mouth, nose, and ears he is nothing special, but I love him. Today we are looking at images of dogs that look like all sorts of other animals, but a dog is the last thing they look like…
---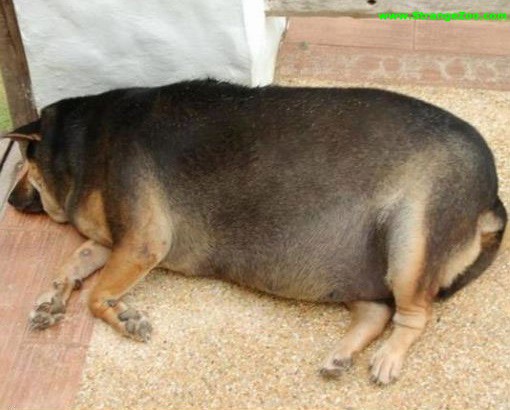 10 – Piog
No special grooming or fur paint needed here, just an over-feeding owner and a lack of general exercise. Then hey presto! You have your very own pig dog!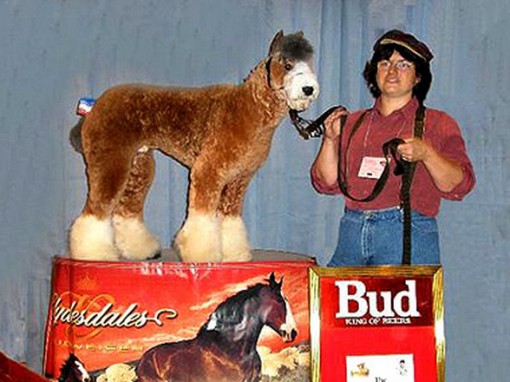 9 – Horse
I'm not sure if this is part of a poodle art show (Like those in my post "Top 10 Poodle Doodles"), or just a show for dogs that look like horses! After all, how many of those can there be?!?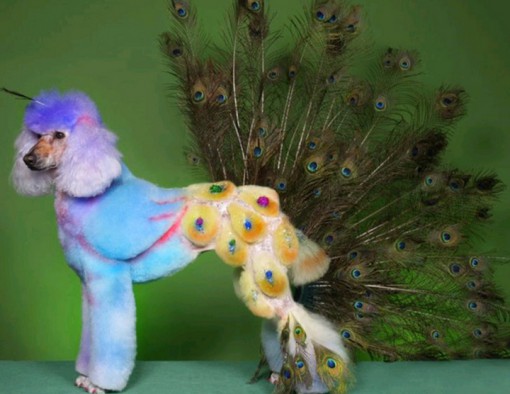 8 – Peadog
Sadly yet another poodle doodle, but a really good one if that. I have to wonder if the dogs think the look amazing of stupid, what do you think?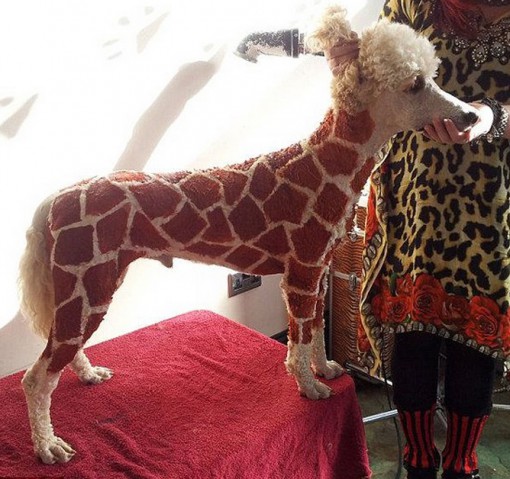 7 – Giragge
Now, this is definitely part of the poodle doodle scene. But to be fair to them it must take a long time design the dog's fur to look like this. As long as the dog is not being harmed it is OK in my books.
[adinserter block="7″]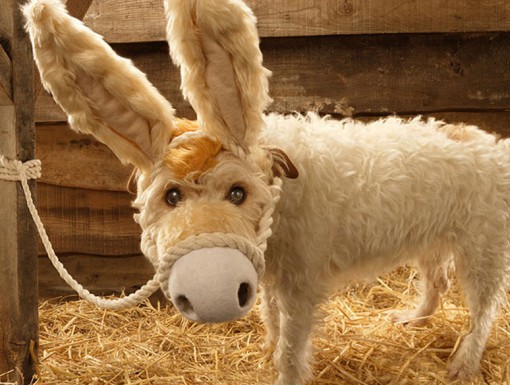 6 – Dogkey
You really have to look at this image several times to work out what is going on. The ears are fake, (Obviously) but it is the furry muzzle with the donkey style nose on the end of it that really throws me.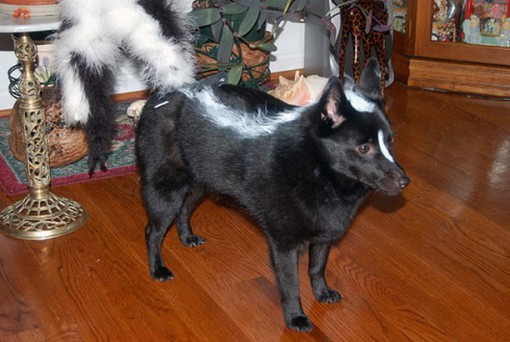 5 – Skog
I have to admit I had to look several times at this image to make sure it wasn't really a skunk! I think the tail is a little fake, but an almost perfect body match with a real one.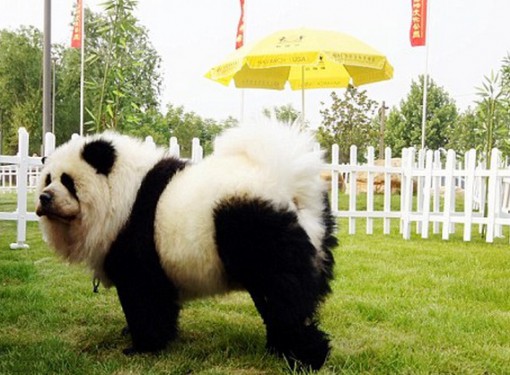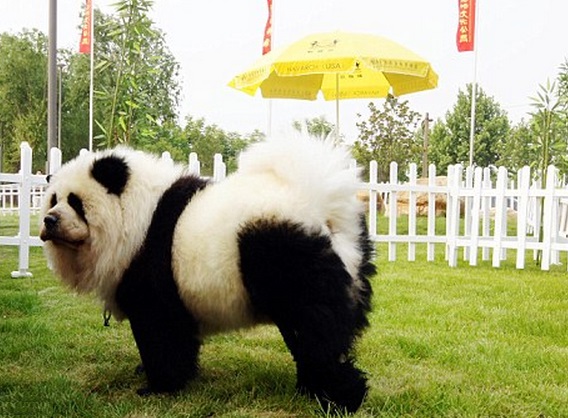 4 – Pandog
Now, this is very impressive indeed, but ultimately a trick of fur painting and grooming. Let's face it, who doesn't want to own a baby panda?!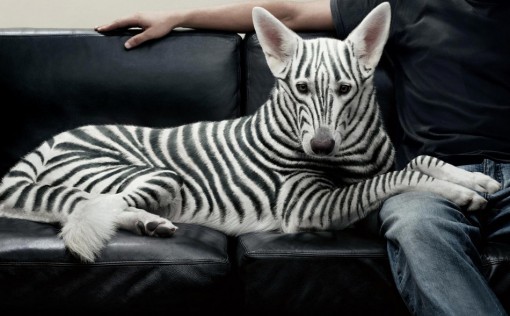 3 – Zebra
With the ability to blend in with the landscape of the Serengeti, this dog is normally a master of disguise. But for now, he is the master of the sofa.
[adinserter block="8″]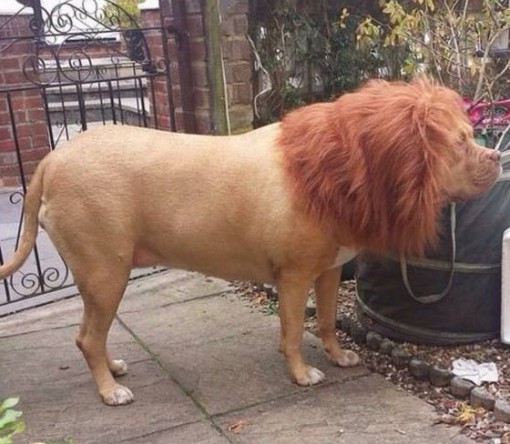 2 – Liog
Simply adding a wig to a dog can magically transform the animal into an entirely different species! Even as a dog it looks like rather a formidable animal.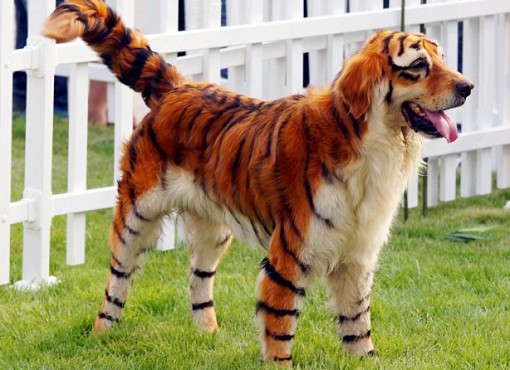 1 – Tigooch
The tiger is a dangerous creature that should never be approached, but simply chucking a stick for this tiger will get it to run away from you. The only problem is once it has retrieved the stick it will come running after you again.